White walkers are taking over a galaxy far, far away!HBO Game of Thrones creators David Benioff and D.B. Weiss are directing a new Star Wars trilogy.
"In the summer of 1977 we traveled to a galaxy far, far away, and we've been dreaming of it ever since," Benioff and Weiss said in a joint statement on the official Star Wars website.
"We are honored by the opportunity, a little terrified by the responsibility, and so excited to get started as soon as the final season of Game of Thrones is complete."
No word when the new trilogy is expected to come out. One thing for sure, fans want a tribute to Star Wars Knights of the Old Republic.
A mixture of medieval jedi and sith powers backed with the creativity of Benioff and Weiss.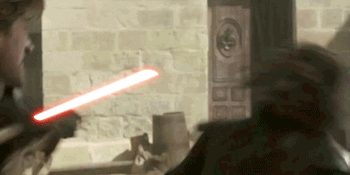 "Their command of complex characters, depth of story and richness of mythology will break new ground and boldly push Star Wars in ways I find incredibly exciting, said Kathleen Kennedy, president of Lucasfilm.
Disney did say they wanted another 10 years of Star Wars so maybe this is a step in that direction?
Written by Ronnie Gonzalez.